Sinon Sao Figure | Figma #241
figma ソードアート・オンラインII シノン ノンスケール ABS&ATBC-PVC製 塗装済み可動フィギュア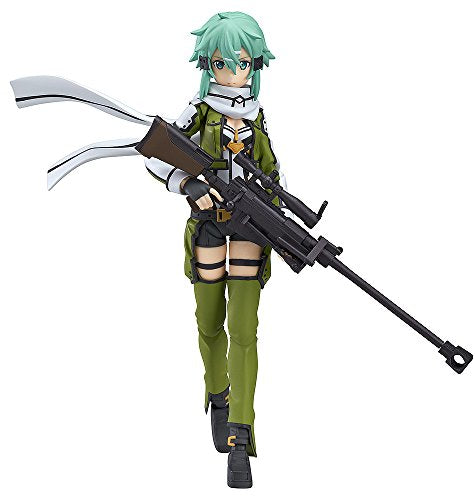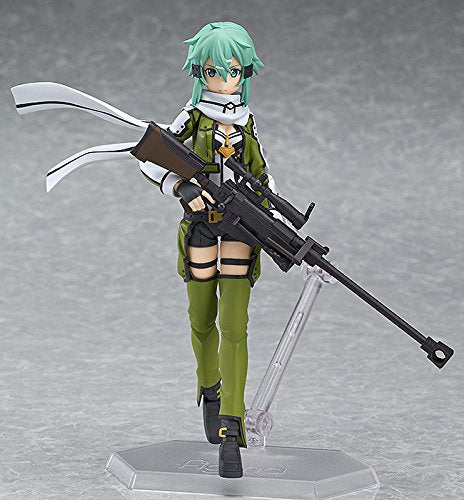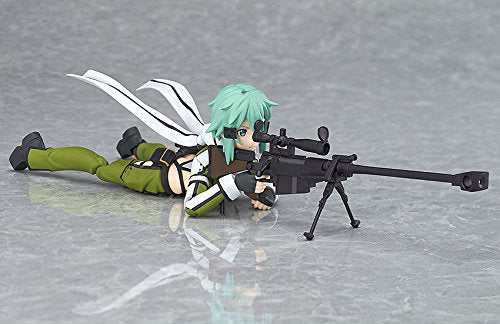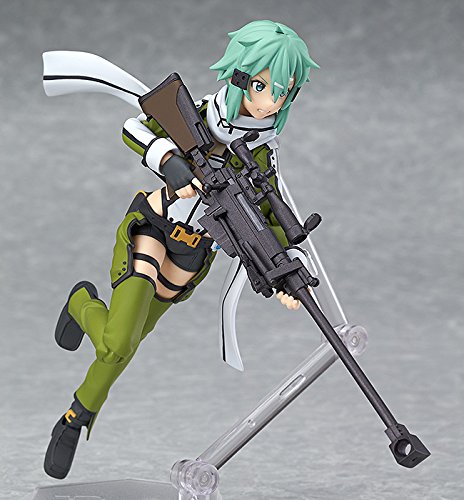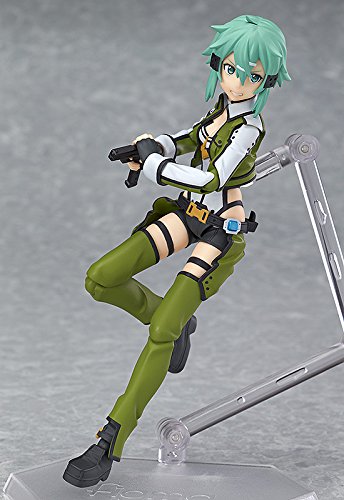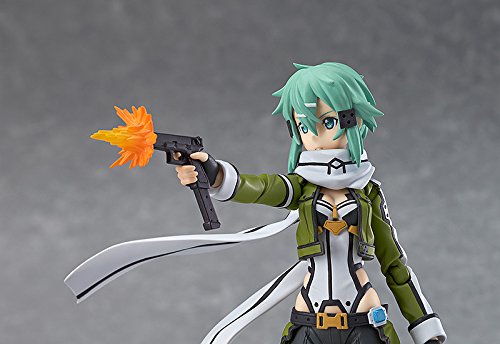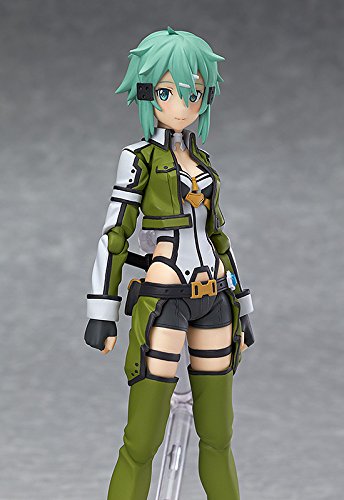 Sinon Sao Figure | Figma #241
figma ソードアート・オンラインII シノン ノンスケール ABS&ATBC-PVC製 塗装済み可動フィギュア
---
Franchise
Sword Art Online II
Release Date
05. Apr 2017
Dimensions
H=135 mm (5.27 in)
---
One Cool Character from Sword Art Online
Figma really did a great sculpt of sniper Sinon from the story arc from Sword Art Online. As usual, there's extra face plates, extra gear, and includes a stand with clear posable plastic arms for the figure. Costs more, but worth it considering all the extras you get with the Figma line. Solaris also protected my investment with great care packaging, and will be buying from again.
A Great Quality Figure and One I've Been After For Years
I've wanted to get Sinon for years but by the time I could afford her she was long gone from UK stores! I thought I'd have to resort to Ebay and risk getting a bootleg one. I then found her here and took a chance. It was good that I did!
I received the official figure, very well protected with 2 laters of bubblewrap and the box still sealed.
The figure itself is amazing! Despite having only a few faces, they're varied enough that you can get an incredible number of poses out of her and they all look great! The hands come on a rack so they're easier to swap onto the figure. The only issue I have is the strap on her sniper rifle is a bit fiddly and gets in the way when trying to pose her, so I just popped it off.
The most ingenious thing is the inclusion of the alternate head piece so she can look up without her hair getting in the way. For a sniper seen lying down for a lot of her shots, this is very important!
I'm super happy to have bought this figure and have already placed an order for the matching Kirito.
Perfect!
As my favorite SAO character, I had really high hopes for this figure, and it did not disappoint. The articulation and expressions are perfect, the accessories are great and she's just so fun to pose. Definitely my favorite of the Figma I own!
Write a review
Get

30 points

for your published review
Sign In to Review
More from Sword Art Online II