Kimetsu no Yaiba - Kamado Nezuko - 1/8 - Bakketsu (Aniplex) [Shop Exclusive]
鬼滅の刃 竈門禰豆子<爆血>1/8スケールフィギュア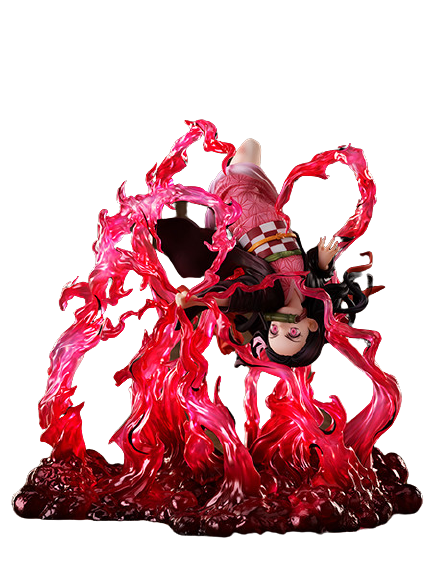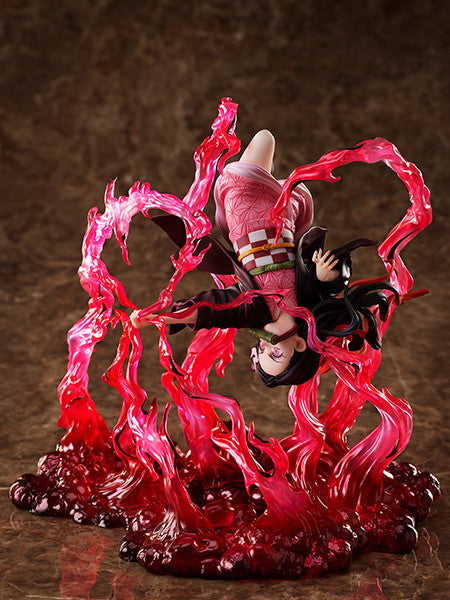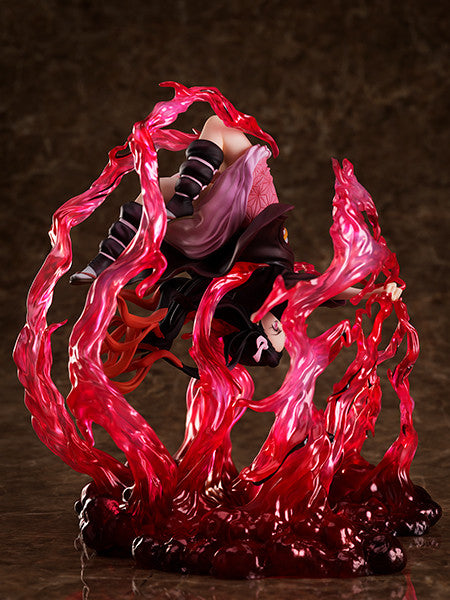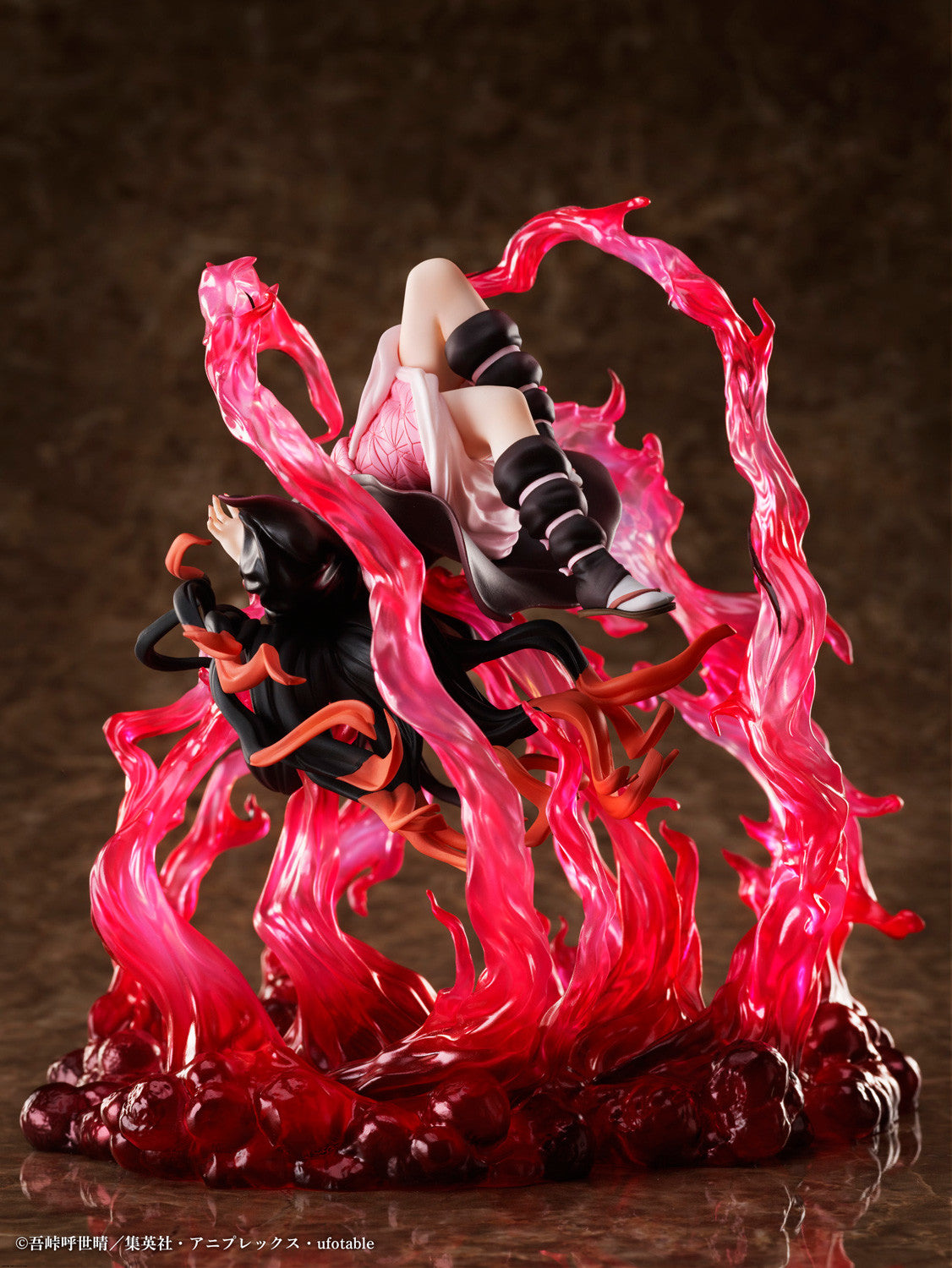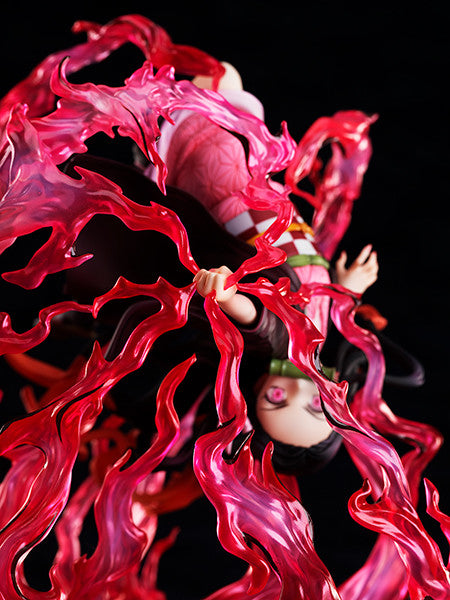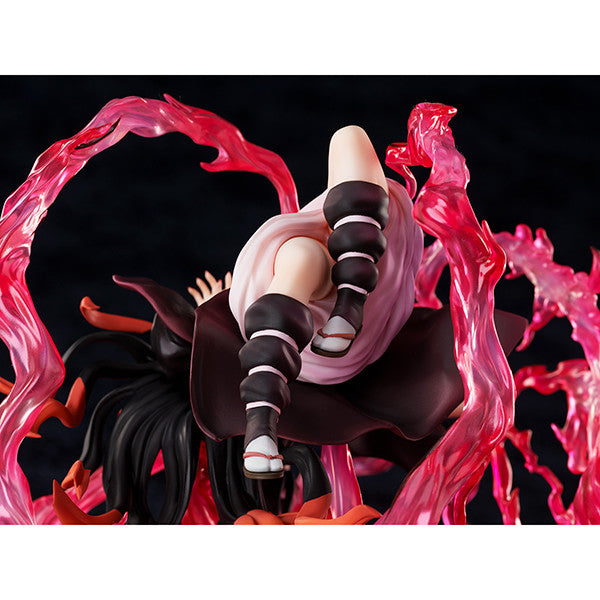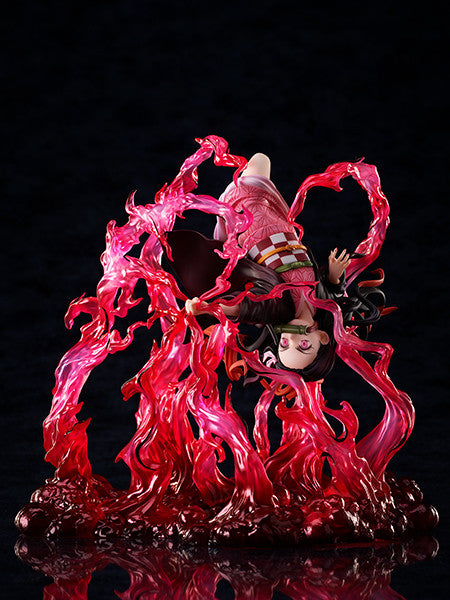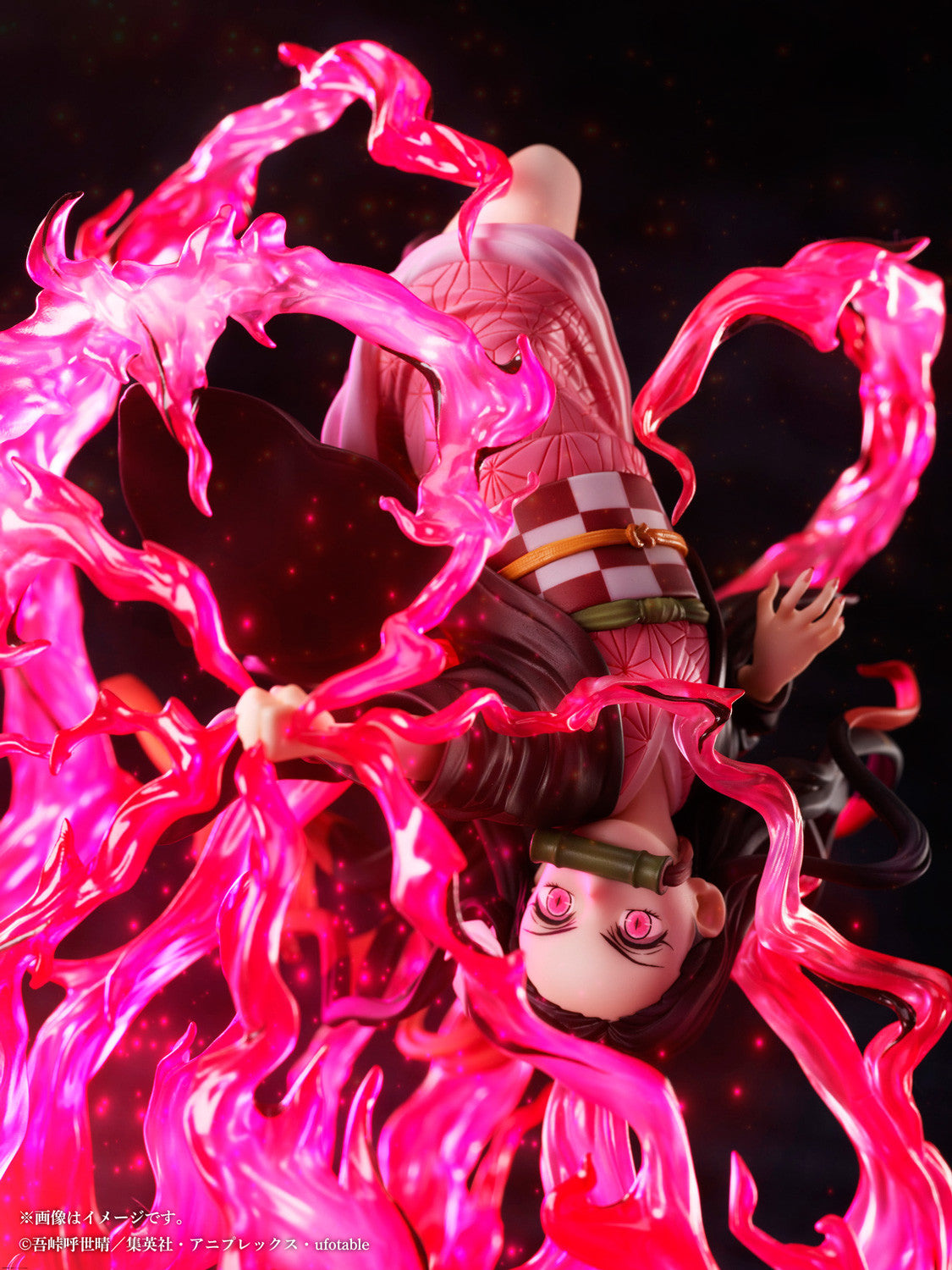 Kimetsu no Yaiba - Kamado Nezuko - 1/8 - Bakketsu (Aniplex) [Shop Exclusive]
鬼滅の刃 竈門禰豆子<爆血>1/8スケールフィギュア
---
Franchise
Kimetsu no Yaiba
Release Date
29. Jun 2022
---
A Captivating Masterpiece - Nezuko's Blood Demon Art
Kimetsu no Yaiba, also known as Demon Slayer, took the anime world by storm with its captivating story, intense action sequences, and memorable characters. Among these characters, Kamado Nezuko, the sister of the main protagonist Tanjiro, captured the hearts of fans worldwide. Aniplex has brought Nezuko to life in the form of a stunning 1/8 scale figure called "Bakketsu," and it truly is a collector's dream come true.
The attention to detail in this figure is simply breathtaking. Nezuko's dynamic pose showcases her fierce determination and inner strength. She is depicted mid-leap, with her iconic bamboo muzzle on her face, conveying the struggle between her human and demon nature. The sculpting of her hair, flowing beautifully in the wind, adds a sense of movement and realism to the figure.
The paintwork on Nezuko is exceptional, with vibrant colors that stay true to the anime's art style. The subtle shading and gradients bring out the intricate details of her outfit, highlighting every fold and crease. Aniplex has paid close attention to Nezuko's eyes, capturing the intensity and warmth that make her such a beloved character. The figure truly feels like a faithful representation of Nezuko from the anime.
One of the standout features of this figure is the base, which complements Nezuko perfectly. It portrays a detailed and realistic representation of the burning forest, a significant setting in the series. The charred trees and flickering flames create a sense of danger and urgency, perfectly capturing the essence of Demon Slayer.
As a shop exclusive, the Kamado Nezuko - Bakketsu figure is a limited edition collector's item that will undoubtedly become a prized possession for fans of the series. Aniplex has ensured that every aspect of this figure reflects the quality and attention to detail that fans expect from premium anime merchandise.
The only minor drawback of this figure is its price, which might be on the higher side for some collectors. However, considering the exceptional quality and exclusivity of the figure, as well as the immense popularity of Kimetsu no Yaiba, it's an investment worth making for die-hard fans.
In conclusion, the Kimetsu no Yaiba - Kamado Nezuko - 1/8 - Bakketsu (Aniplex) [Shop Exclusive] figure is a true work of art that captures the essence of the character and the series. With its stunning sculpting, meticulous paintwork, and incredible attention to detail, this figure is a must-have for any Demon Slayer enthusiast. It not only brings Nezuko to life but also serves as a testament to the enduring popularity and impact of Kimetsu no Yaiba on the world of anime.
Write a review
Get

30 points

for your published review
Sign In to Review
More from Kimetsu no Yaiba