Kimetsu no Yaiba - Agatsuma Zenitsu - ARTFX J - 1/8 (Kotobukiya)
ARTFX J 鬼滅の刃 我妻善逸 1/8 完成品フィギュア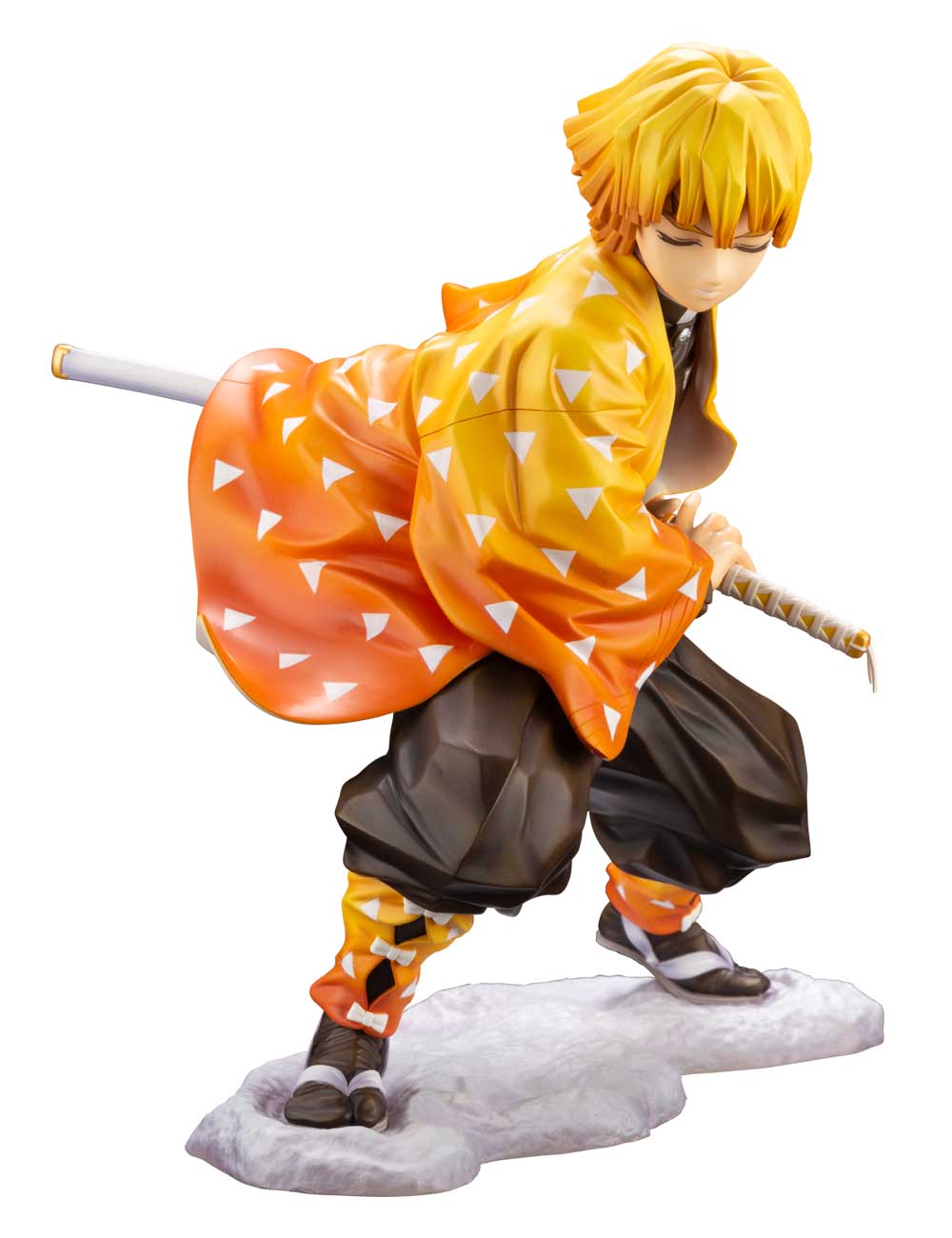 Kimetsu no Yaiba - Agatsuma Zenitsu - ARTFX J - 1/8 (Kotobukiya)
ARTFX J 鬼滅の刃 我妻善逸 1/8 完成品フィギュア
---
Franchise
Kimetsu no Yaiba
Release Date
20. Aug 2020
---
The color of the uniform is different between the neck and the chest, but I think it's a level you can't tell unless you look at it.
The figure is well made and the upper body is too raised for a lightning bolt, but if you consider it the anime version of Thunderbolt Isen Rokuren, I think the posture would be good.
I recommend it if you like Zenitsu.
Review
Such a fascinating yet simple figure. It's Kotobukiya we are talking about so the quality is guaranteed!
He's so cheap right now, so get him if you want.
The bonus faceplate can't be bought but the original one is way better anyway :D
for those who want a quality statue without spending a fortune and without sacrificing much space in the showcase, this is perfect.
Write a review
Get

30 points

for your published review
Sign In to Review
More from Agatsuma Zenitsu
More from Kimetsu no Yaiba