Welcome to the Solaris Blog! ヾ( ʚ̴̶̷  .̫ ʚ̴̶̷ )ノ"
Today's Early Bird special is a 1/7 scale figure of Muramasa Sansei from Nitroplus' visual novel Soukou Akki Muramasa and follow-up
Soukou Akki Muramasa Shokuzaihen
.
This seductive figure brings an illustration by the games' character designer
Namaniku ATK
to life!
In addition to a cool character design — don't judge us, we have a soft spot for hair antennae — Muramasa's outfit is that certain flavor of sexy that's unique to the realm of anime and video games. ┐(゚
ˇ
゚)┌
Maybe it's the gold accents tying everything together, but Muramasa's quilted "corset" somehow works with her loose leather top and skintight skirt. We'll come back to that in a sec, but first...
She also comes with a second face plate where she has a surprised expression! Looks like she didn't realize you could detach the chain from her top. (´∀`;;) 
One thing we didn't realize ourselves until we took a closer look at the photos is that this figure is a great combination of spicy and soft. We already mentioned the quilting and leather, but her jagged collar and fingerless gloves create a rougher effect that's tempered by the little bow and tassel. 
We wouldn't go so far as to call it elegant, but the golden diamonds and hexagons also help lift this design from standard to intriguing.
Talk about a power stance! (✿´ ꒳ ` ) From her legs to one hand on her hip and the other holding the chain (now safely attached) as if she wants to fight, Muramasa means business.
Her sleeve-cape combo flaring out around her is another "this-sounds-awful-on-paper" situation, but seeing it flare out around her has us sold on the look.
More surprises to behold! The bounce of Muramasa's hair adds an extra bit of oomph to the pose, but we know y'all zeroed in on that bit of booty pop from the top
and
bottom of her skirt. (/≧ω\) wow~
Short skirt and thigh-high boots — yes, please. This lady has legs for days and her outfit backs that up. Those boots in particular are working overtime; they look both realistic and match Muramasa's unconventional look without looking tacky.
Seeing the crisscrossing ribbon pattern continue on her boots is a nice little touch to what could've simply been a classic black. Speaking of the ribbons...
They're hugging her curvy thighs in all the right ways and have a subtle shine to them for maximum effect! Her skirt is also surprisingly elaborate. (゚o゚)
Someone out there (
Namaniku ATK?) had to figure out the logistics of these ribbon tights...thingies, and we commend them for it; we really do. But they look ridiculous without her skirt.
However
, they do frame the lace panties very nicely.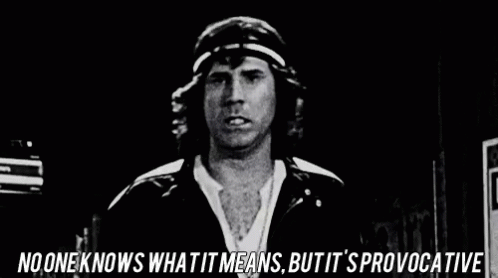 This figure in a nutshell, tbh.
(〃 ̄ω ̄〃)ゞ
If Muramasa Sansei's voluptuously unique design has you captivated, you're not alone~ Don't miss your chance to
pre-order her now
from Solaris Japan and save 18%!
(o^∀^o)
"From the derivative work "Shokuzaihen" of Nitroplus' "FullMetalDaemon MURAMASA" visual novel comes a scale figure of Muramasa Sansei! Muramasa Sansei's red and black outfit has been carefully recreated based on an illustration in an original pose by Namaniku ATK. The skirt is removable and she also comes with an interchangeable surprised face plate, allowing you to display her in multiple different ways."