NEO GEO Mini Arcade Console SNK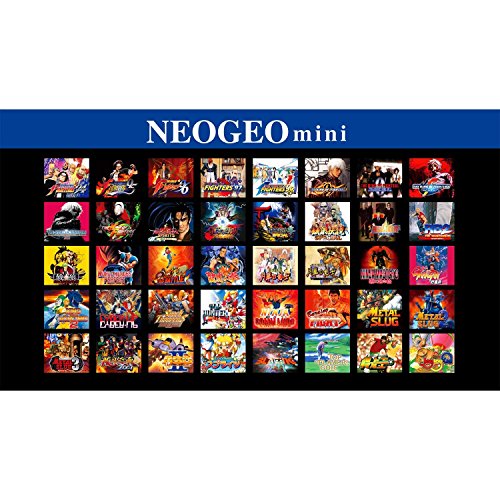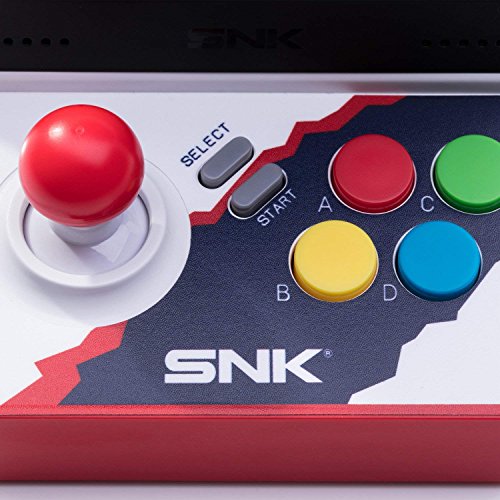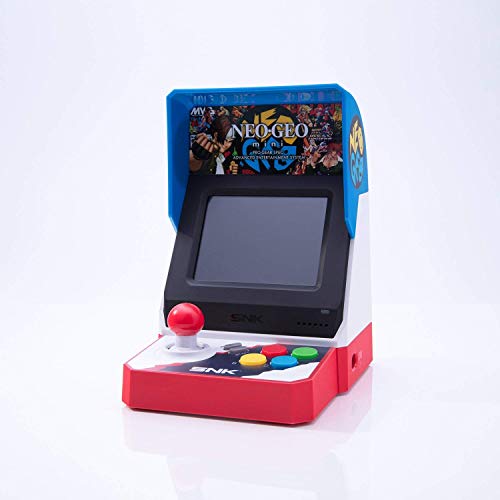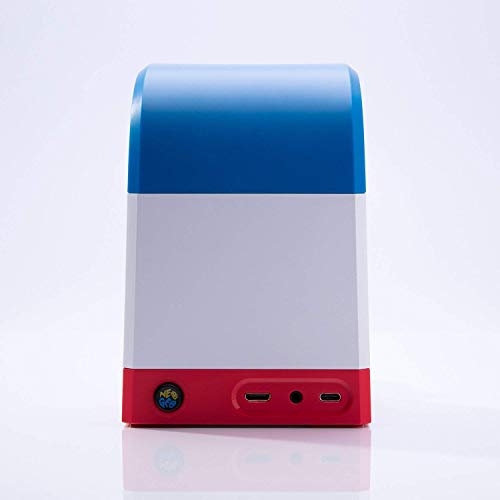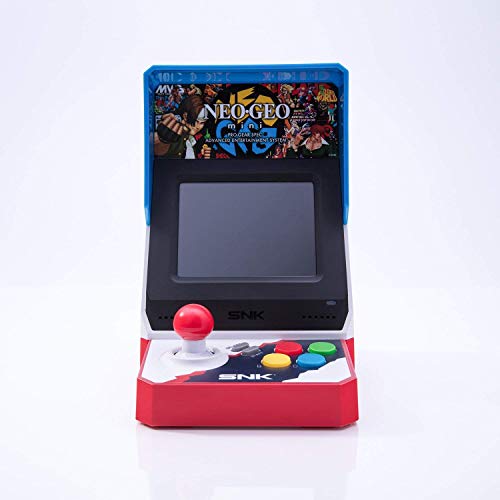 NEO GEO Mini Arcade Console SNK
---
Release Date
31. Aug 2018
Description

The NEO GEO Mini with 40 legendary titles included!

The NEO GEO mini will include 40 legendary and popular titles from various NEOGEO Series such as THE KING OF FIGHTERS, FATAL FURY and METAL SLUG!

Based on the design of the arcade cabinet featuring a 3.5-inch display!

The design of the NEO GEO mini is based on the nostalgic arcade cabinet, and will feature a joystick style controller, stereo speakers, and a 3.5-inch display, meaning the games can be enjoyed with no need to connect to a TV or monitor!

Fits perfectly in the palm of your hand!

The size of the NEOGEO mini fits perfectly in the palm of your hand(W108mm×D135mm×H162mm), and its weight will be only about 390g! The power supply is compatible with a USB cable which means you can connect to smartphone batteries and enjoy your games on-the-go!

Save the progress of your games anytime!

You can save or load the progress of your games anytime by pressing START and SELECT buttons at the same time during the game via the Settings screen.

Multiple connection terminals implemented!

An HDMI connection terminal will be featured on the NEO GEO mini, so that you can play games via connecting to TV or monitor screens as well as featuring two connection terminals for external controllers and a headphone terminal! You can play in co-op or battle with your friends!

NEO GEO mini
INTERNATIONAL Ver.
will also be available!

With its blue, white, and red multicolour design, the NEOGEO mini faithfully reproduces the original NEO GEO arcade cabinet that was introduced in Japan in 1990. In addition to this, the NEOGEO mini International Ver., with a brand new black, white and blue design will also be available! 14 of the 40 titles in the INTERNATIONAL Ver. will be different from the original NEOGEO mini.
---
Be the first to write a review
Get

30 points

for your published review
Sign In to Review