Customs Process
What Is Customs?
Customs is a department of the government that collects money on imported goods.
NOTE: The money collected goes to your countries government and NOT Solaris Japan.
General Import Flow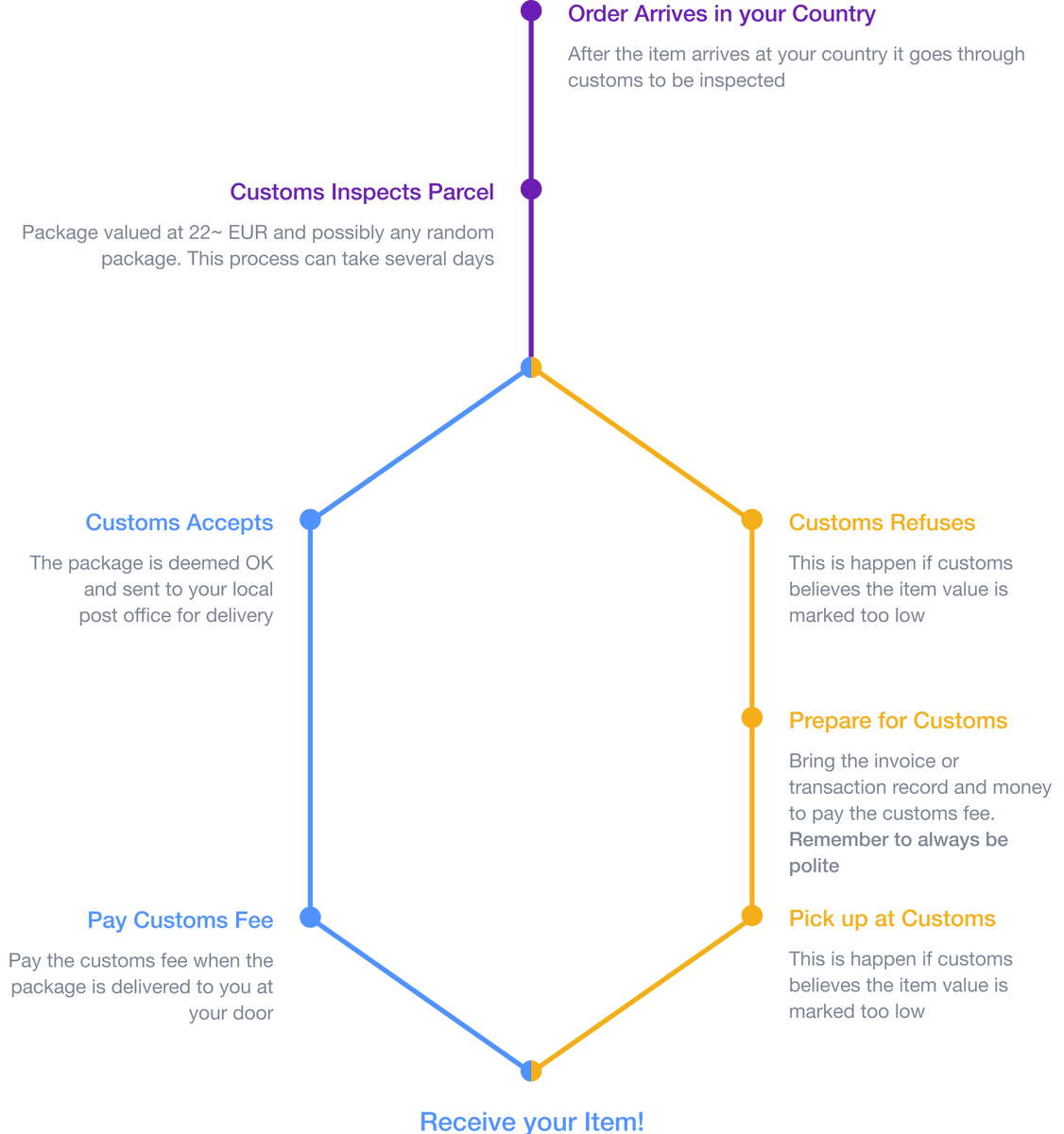 General Rule: Items under 22 EUR are usually selected for inspection and are not subject to additional taxes. However, if customs suspect the value to be over 22 EUR they might choose to inspect the item.
Things Customs Officers Might Say:
"The invoice wasn't included or wasn't on the outside of the box."
"It was marked gift or wasn't marked gift."
"Item is Prohibited."
"Invoice was in English."
These are all tactics to hold the package and get the customer to bring the regular invoice. If you have a custom friendly invoice, be sure to bring that invoice.
We ALWAYS include the invoice on the outside of the package next to the shipping label. We also do not send prohibited items. Invoices are always printed in English and are not the reason for the package being held. Being marked gift has no bearing on customs fees.
VAT Tax and Duties Per Country
To find out more about VAT and duties in your country:
Click Here!